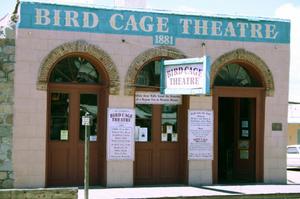 The Birdcage Theater In Tombstone Arizona


Tombstone Arizona is one of the most haunted cities in the United States. There people have claimed to see Doc Holiday and other great historical figures wandering the streets of Tombstone Arizona.


The Birdcage Theater which you see in the photo above is a hot bed of paranormal activity and thousands of people over the years have told of seeing ghosts there in the Birdcage Theater.


The OK Corral


The OK Corral was a scene of great tragedy and death and people often claim to see ghosts of cowboys in the area of the OK Corral.